Dog Suit
Full rear, torso, and neck coverage for protection from injury or surgery.
$25.00 – $75.00
Alternative to E-Collar
Anti-anxiety
Protects Skin Conditions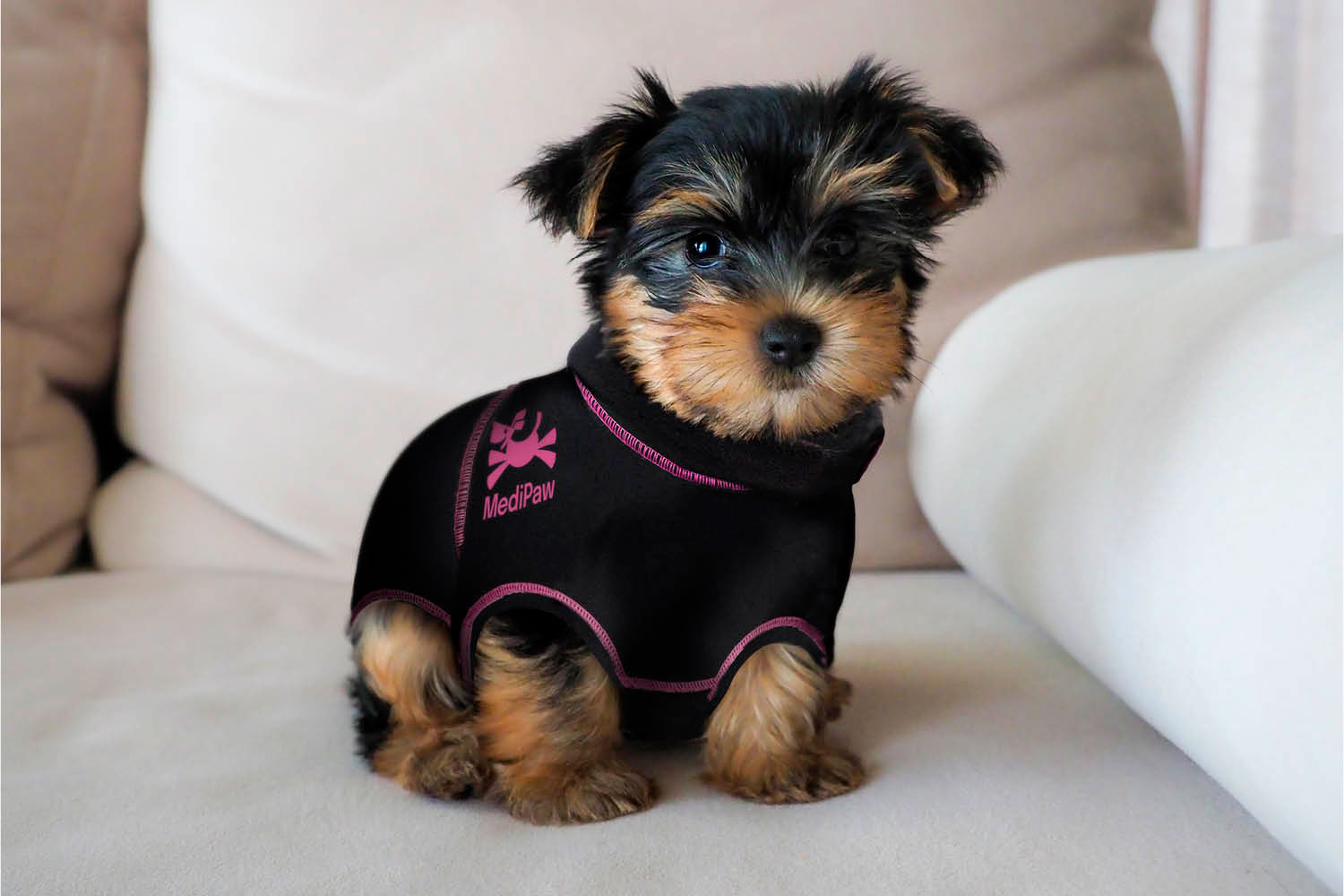 Comfortable alternative to e-collar.
Protects wounds and incisions from biting, licking, and other complications that can prolong healing.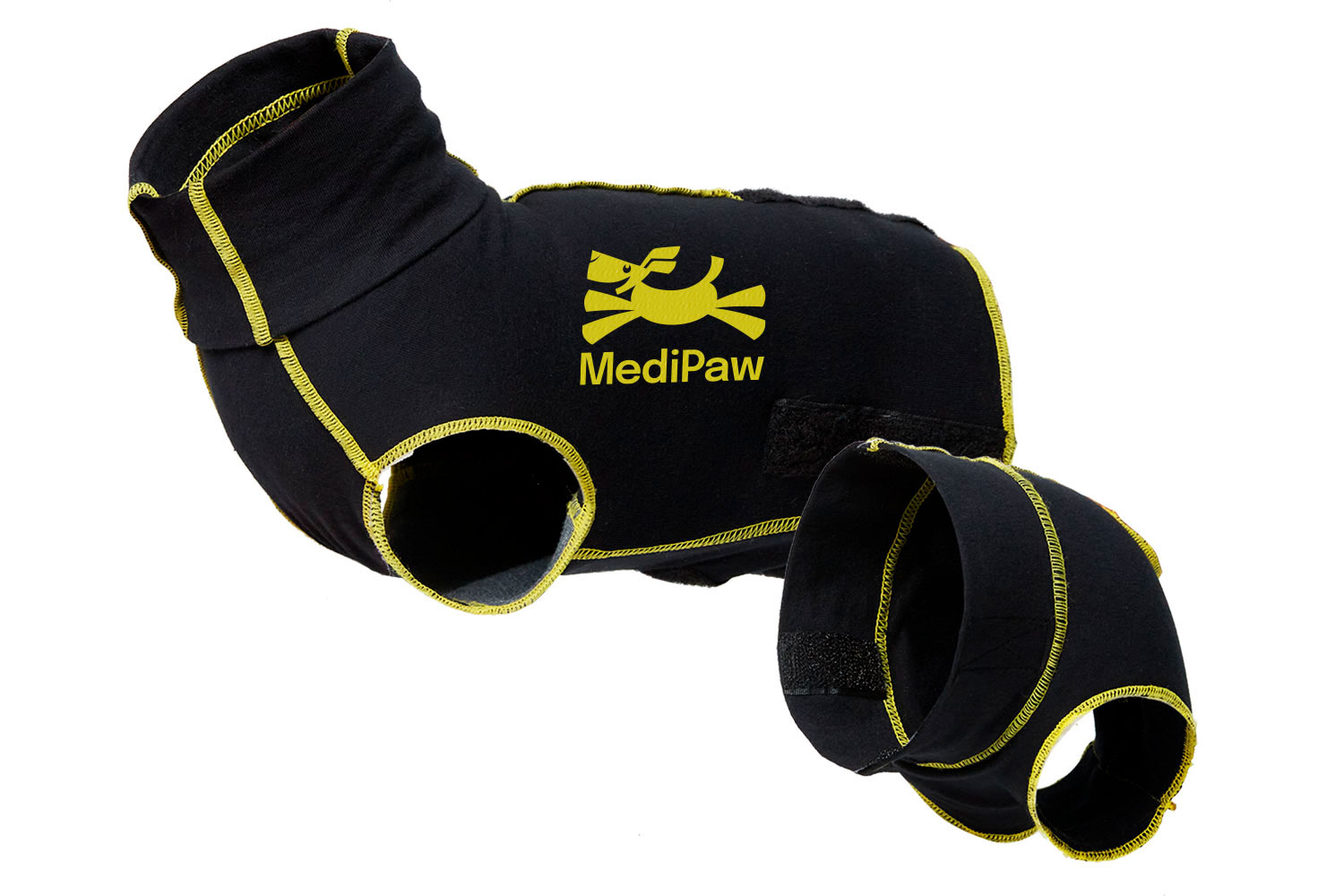 Two-piece design
Patented two-piece design takes the stress out of bathroom breaks. Easily removable bottoms can be left off if this area does not require protection.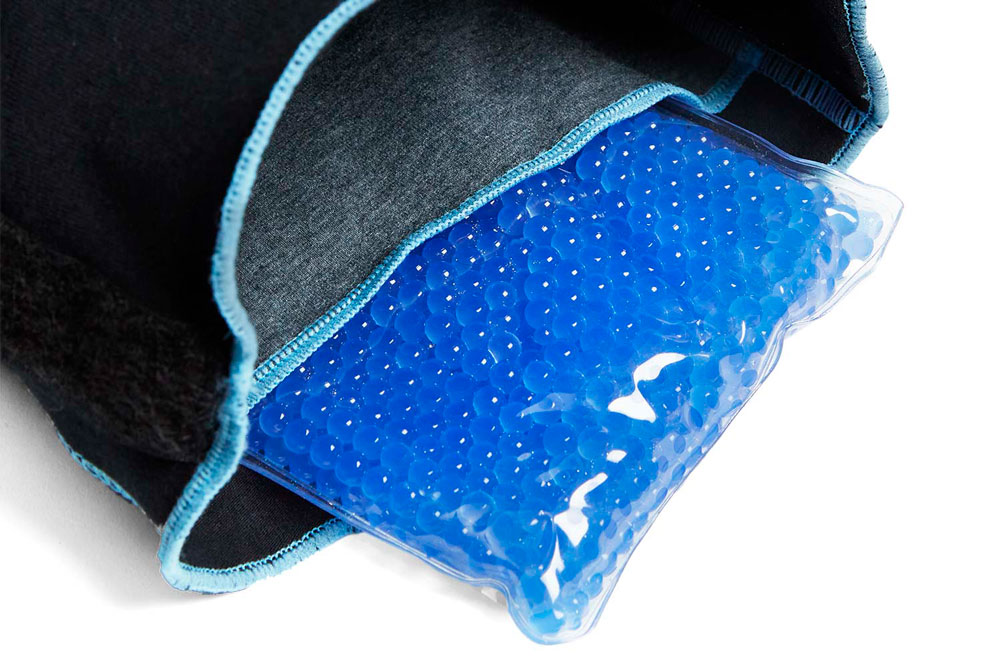 Use pockets to enhance healing
Internal pocket to place ice packs for swelling or absorption pads for leaking.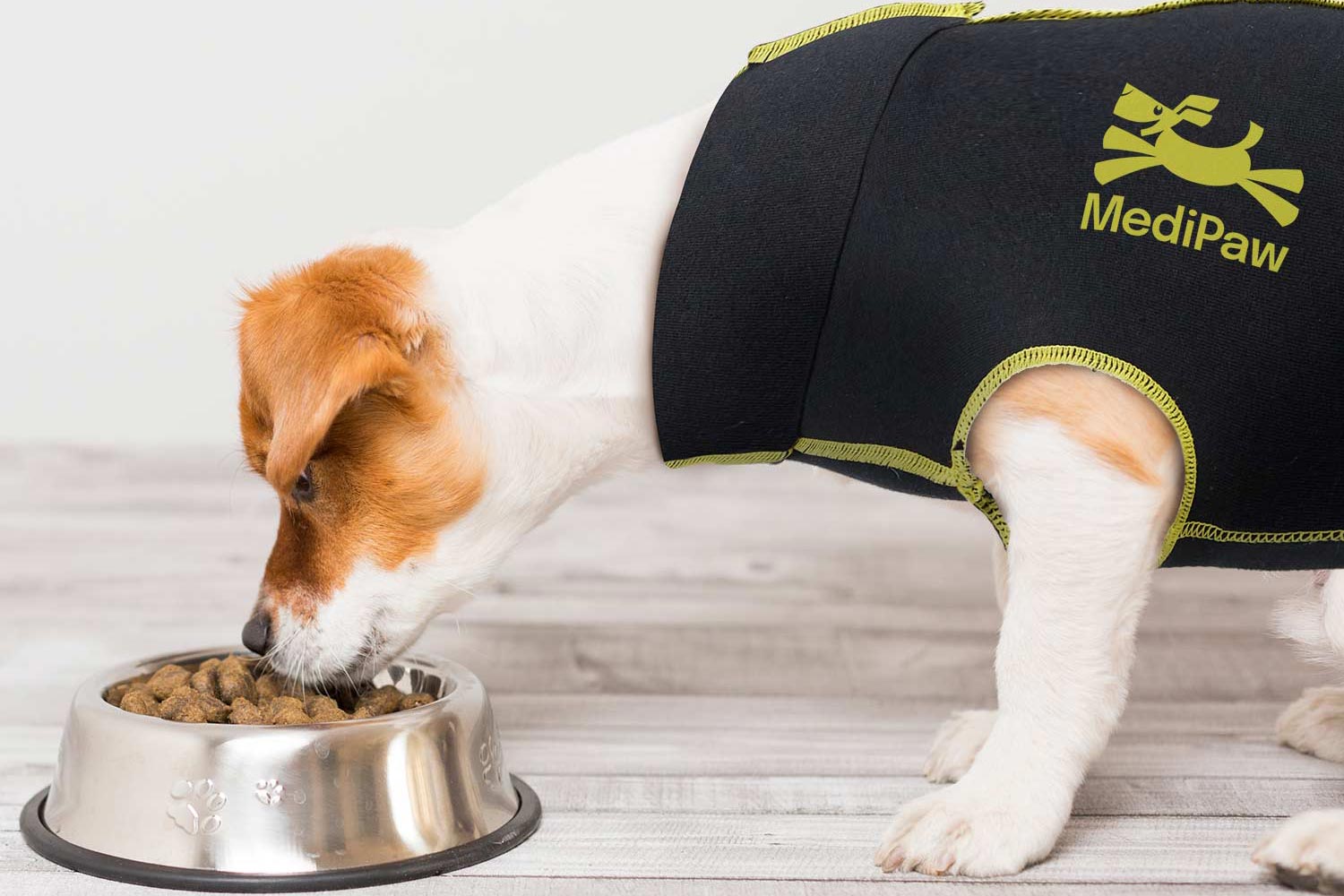 Comfort First
Alternative to e-collar gives your pet a feeling of comfort during their recovery. Designed for a snug fit to eliminate anxiety.
Measure your dog
Step 1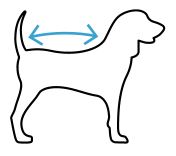 Body length
From base of neck to tail
Chest circumference
From the widest part of chest
Step 2
Match body and chest with size below
Body length
Chest circumference
Suit size
4 in (10.16 cm)
8 in (20.32 cm)
XXX Small
8 in (20.32 cm)
12 in (30.48 cm)
XX Small
12 in (30.48 cm)
16 in (40.64 cm)
X Small
16 in (40.64 cm)
20 in (50.8 cm)
Small
20 in (50.8 cm)
24 in (60.96 cm)
Small Plus
24 in (60.96 cm)
28 in (71.12 cm)
Medium
28 in (71.12 cm)
32 in (81.28 cm)
Large
32 in (81.28 cm)
36 in (91.44 cm)
X Large
Vet and Customer Stories
When my dog is stressed by a storm, I put her MediPaw suit on.  Then she's quiet & calm.
Verified Customer
We LOVE MEdiPaw suits for our post surgical clients!
Verified customer & Veterinarian
Medipaw makes absolutely fantastic post-surgical protective garments for all kinds of surgery sites - not just feet!  And they'll brand it with your practice's name!  Great company and product.
Verified Customer & Veterinary Professional
We use them all the time for our post-op cases. They keep the bandage dry and it's easy application makes owners more compliant.  Great fit every time.
Verified Customer & Veterinary Professional
As a veterinarian the medipaw protective boot is the best option I have ever used to keep a bandage clean and dry. I wish I had known about it sooner! It's been a game changer for my own pet and significantly has made Leo's recovery more manageable. I can't wait to try their other recovery products for my patients. 
Verified customer & Veterinarian
Frequent questions
Need additional help? Please contact us.
Can all dogs and cats tolerate the Medipaw® Protective Suit?
Yes, usually dogs and cats tolerate the suit. It's like a onesie or a T-shirt except that the Medipaw® Protective Suit is anatomically designed for cats and dogs. For sizing, it's better to choose slightly smaller as the material will stretch. We recommend placing the suit on the patient as soon after surgery as possible. This gives the pet a warm, secure feeling and allows for easier adjustment. Pay special attention when a wound is irritating your pet, as they may try to scratch, lick and sometimes bite around the affected area.
Does my pet have to wear both the top and bottom pieces of the two-piece medical protective suit?
No. The protective pet garment can function as a cat shirt or a dog shirt if it protects the affected area; the pants aren't always necessary. However, if your pet needs to wear the pants (to hold a diaper in place, etc.), s/he will need to secure it with the shirt for dogs and cats.
Why are different colored stitching and logos on the suits?
The colored stitching and logo designate size. Be sure to "measure twice and order once" according to the sizing chart with suggested breeds to help clarify the best size garment for your pet.
How do cats use the litter box when wearing the suit?
The cat pants have a larger tail opening so they can use the litter box without removal or opening of the suit (not for use with incontinence). You can always use a dog suit for a cat, which requires a smaller tail opening!
Why isn´t there an opening on the dog suit´s underside for urination?
The suit is designed to provide full protection. When dogs need to go out to "do their business," owners can easily take the pants off, roll the shirt for dogs up the torso and put back on securely with the Velcro® when coming back inside.
View all FAQ