Rugged X-Boot
Longer lasting protection ideal for hard casts, splints, thick bandages, and highly active pets on front and rear legs.
$32.00 – $58.00
Easy On/Off
Vet Recommended
Promotes Healing and Recovery
Hard cast, splint, or thick bandage protection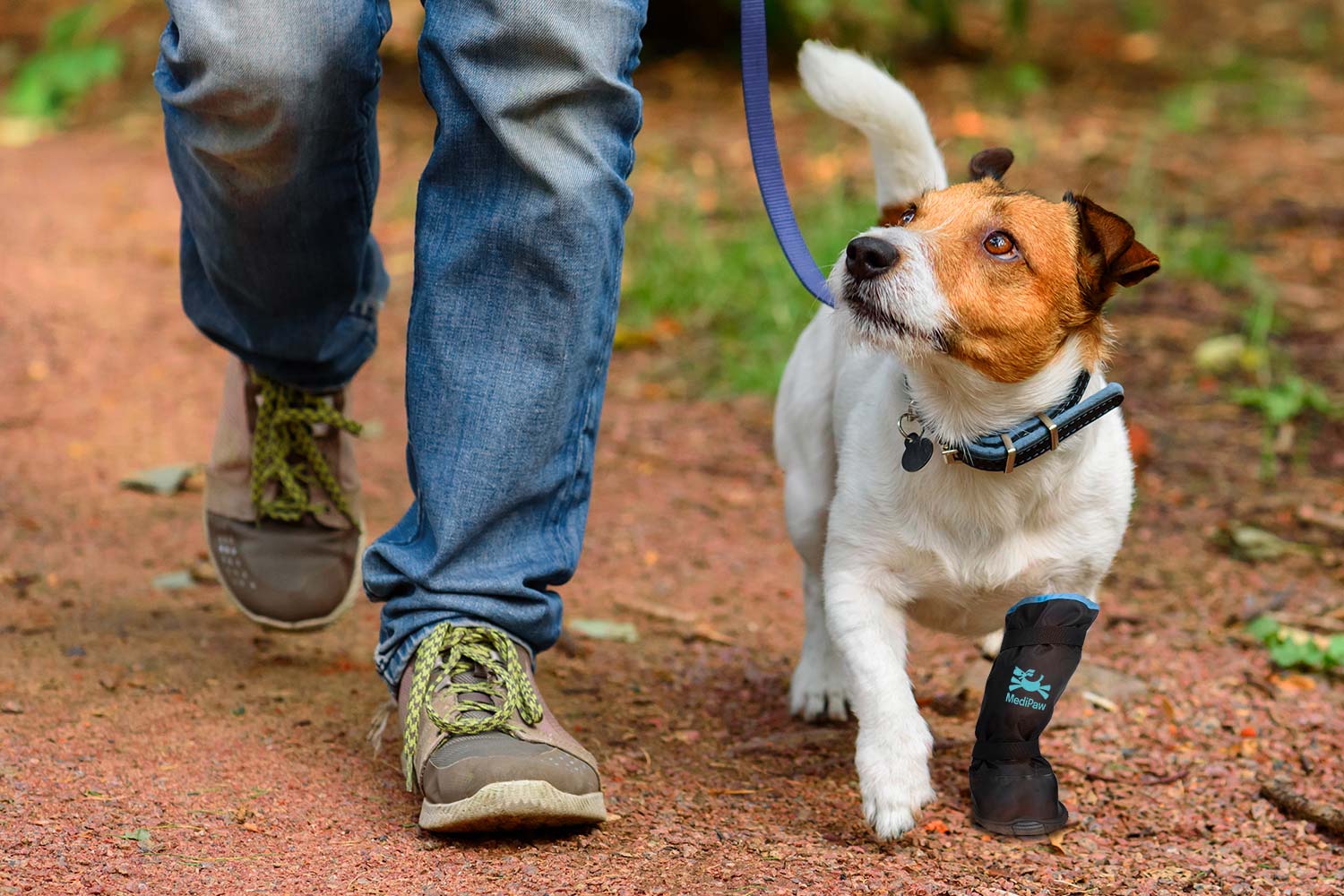 Longer lasting protection
The rugged x-boot provides optimum traction and long lasting protection so pets can go outside comfortably while keeping their bandage clean and dry.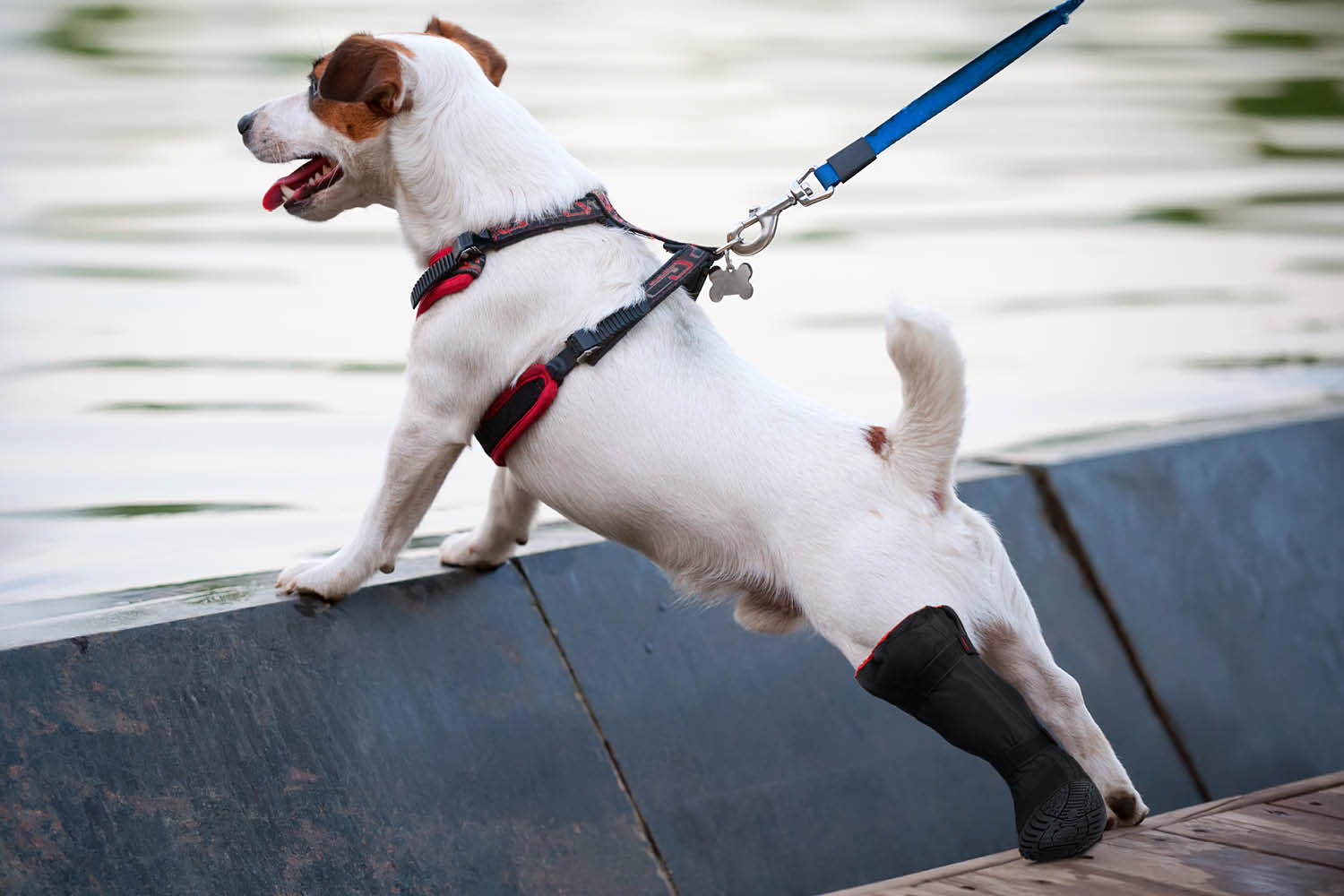 Greater mobility
Constructed with a durable, molded bottom to accommodate thick dressings, wider splints, or patients with difficult gaits on difficult terrain.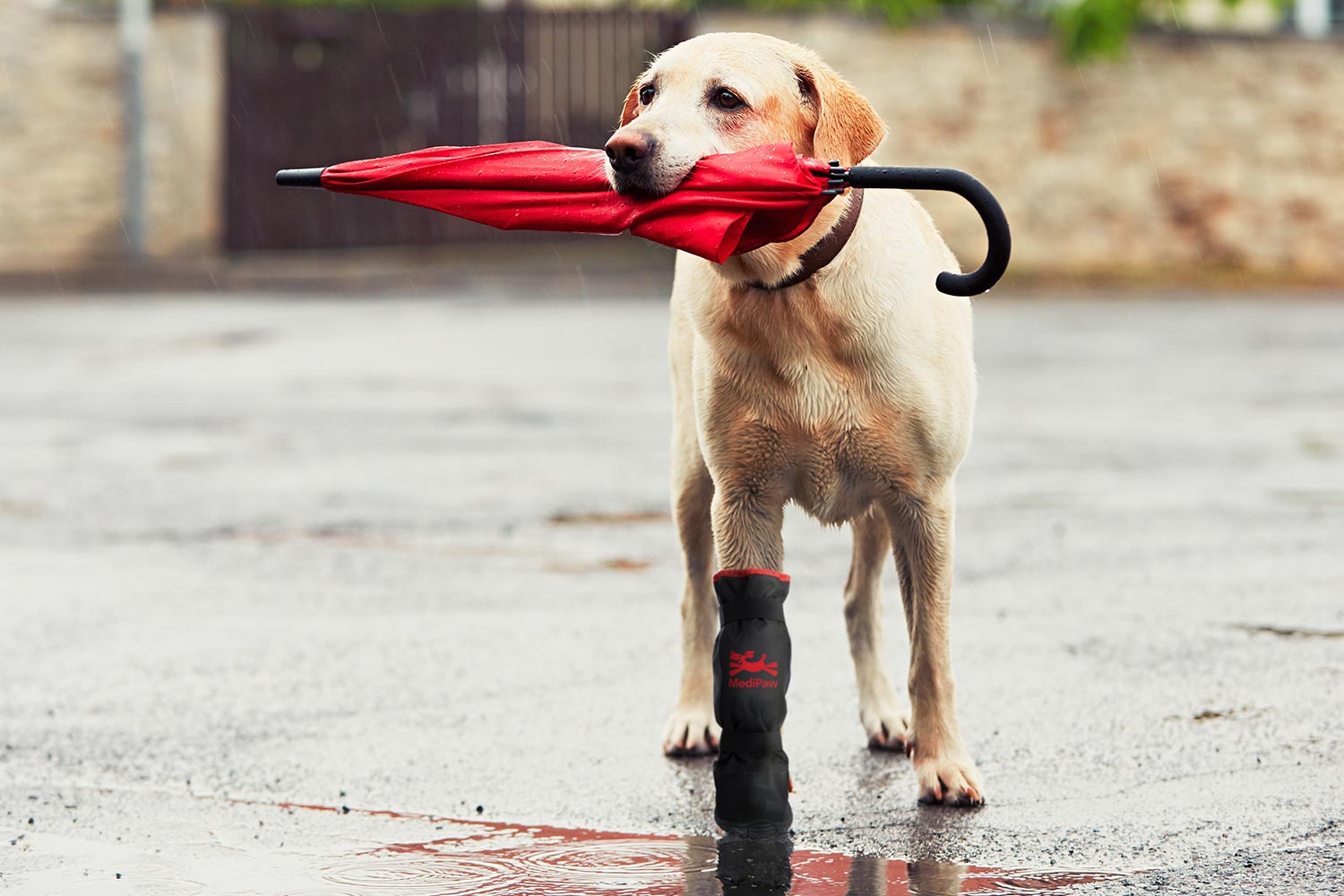 User friendly design
Waterproof, breathable material easily slides over cast or bandage and adjustable Velcro straps cinch easily at the narrowest part of the leg for a secure fit. Upper drawstring closure keeps the boot in place, and prevents urine or rain from getting in through the top.
Measure your pet for Rugged X-Boot
Step 1
Measure bandage width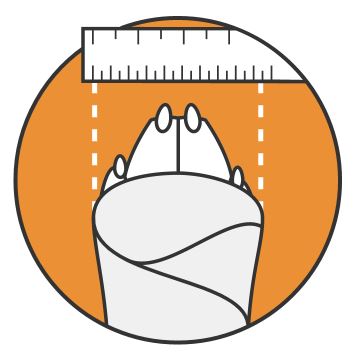 Step 2
Match bandage width with size below
Bandage width
Boot height
Boot size
1.75 in (4.4 cm)
2.5 in (6.35 cm)
MX Petite
2 in (5.08 cm)
6 in (15.24 cm)
X Small
2.5 in (6.35 cm)
8.25 in (20.955 cm)
X Small 2
3 in (7.62 cm)
7 in (17.78 cm)
Short
3 in (7.62 cm)
10.5 in (26.67 cm)
Small
3.25 in (8.255 cm)
13 in (33.02 cm)
Medium
3.75 in (9.525 cm)
18 in (45.72 cm)
Large
4.5 in (11.43 cm)
23 in (58.42 cm)
XL
Vet and Customer Stories
Our 14 month old pup Elsaw had surgery on both her front legs.  We were despairing at how to keep the dressings dry (we tried everything we could think of) when I found your website.  I asked our vets to order me 2 of them.  The Medipaw boots are proving invaluable!  We tell everyone about them and have encouraged our vets to recommend them too.
Verified Customer
My Medipaw boot protects my toes, is waterproof, has adjustable velcro, and can be machine washed. Mom was so excited to find a boot wide enough and tall enough for my whole cast!  The Ziploc bag and ponytail holder wouldn't work for all 10 weeks, especially during winter and spring.
Verified Customer
Medipaw boots are awesome!! My little guy broke his leg a few weeks back. we got the boot when he got the cast, and it has been awesome for the winter. The boot stays on great!
Verified Customer
Medipaw makes absolutely fantastic post-surgical protective garments for all kinds of surgery sites - not just feet!  And they'll brand it with your practice's name!  Great company and product.
Verified Customer & Veterinary Professional
Your product has made our dog's wound management so much easier.  Way better than shopping bags and easier for her to walk in too. Thank you!
Verified customer
We use them all the time for our post-op cases. They keep the bandage dry and it's easy application makes owners more compliant.  Great fit every time.
Verified Customer & Veterinary Professional
As a veterinarian the medipaw protective boot is the best option I have ever used to keep a bandage clean and dry. I wish I had known about it sooner! It's been a game changer for my own pet and significantly has made Leo's recovery more manageable. I can't wait to try their other recovery products for my patients. 
Verified customer & Veterinarian
AWESOME PRODUCT! 
The only secure paw protector booty on the market. Comes high enough with sufficient velcro strapping and top tie to reliably keep out snow & wet which ruins paw healing. 
By using it IMMEDIATELY after 1st vet visit you can shorten healing time by a week. Thus you save more re-bandaging vet costs from having wet bandages. Can't recommend it enough! At 8,000' here in Boulder, CO. with more snow forecast, what would we have done with a recycled short plastic IV bag foot covering?!
Verified customer
Frequent questions
Need additional help? Please contact us.
What is the main difference between the soft bandage boot and the rugged x-boot?
The soft bandage boot has a durable, anti-skid sole made of flexible rubber that protect soft bandages for up to two weeks. The rugged x-boot has a molded cup sole that accommodates hard casts, splints, thicker bandages and active patients for up to six weeks.
Can my pet wear a rugged x-boot to protect a soft bandage?
Yes. Many young or high energy patients benefit from the rugged x-boot for protecting soft bandages. Please measure carefully with the soft bandage in place to ensure a secure fit.
Will the boot protect a bandage if it is submerged in water during swimming or hydrotherapy?
No. The boot is waterproof for puddles, rain, snow, dew, and sprinklers but not for submersion.
How does the boot stay on?
The boot is secured with Velcro® straps and an upper drawstring. The inside has a polyurethane coating that adheres well to bandaging material.
Will the boot slip off?
If the boot is sized properly to fit over a bandage, splint, or cast, the interior coating ensures that it will not slip.
View all FAQ